Simplify and speed up the printing of your pricing and description labels – suitable for all retail environments but in particular for bakeries, delis, butchers, fishmongers, cheese shops, green grocers, and florists.
Environments where typical paper labels are just not practical due to moisture, and where high levels of hygiene are essential.
They are long lasting but are also particularly useful for products where prices can change daily, such as fresh food items and flowers Our bureau solution can do it all for you.

Benefits of our plastic card labelling solution
Economical
Saves you time
Customised designs and layouts to suit your business
Strengthens your brand image
Increased customer confidence - provide your customers with more information to improve the buying experience
Easy to use
Food-safe contact
Time Saving
Update the price on your database, merge and print in seconds (or send it to us and we'll print and post them to you within 48 hours)
Insert your labels into the holders and immediately display them on your items
Easy and quick to keep clean – just soak in antibacterial solution then leave to air dry
Sell More
Customers buy more when they can see what they're buying. Include detailed information and descriptions on your products.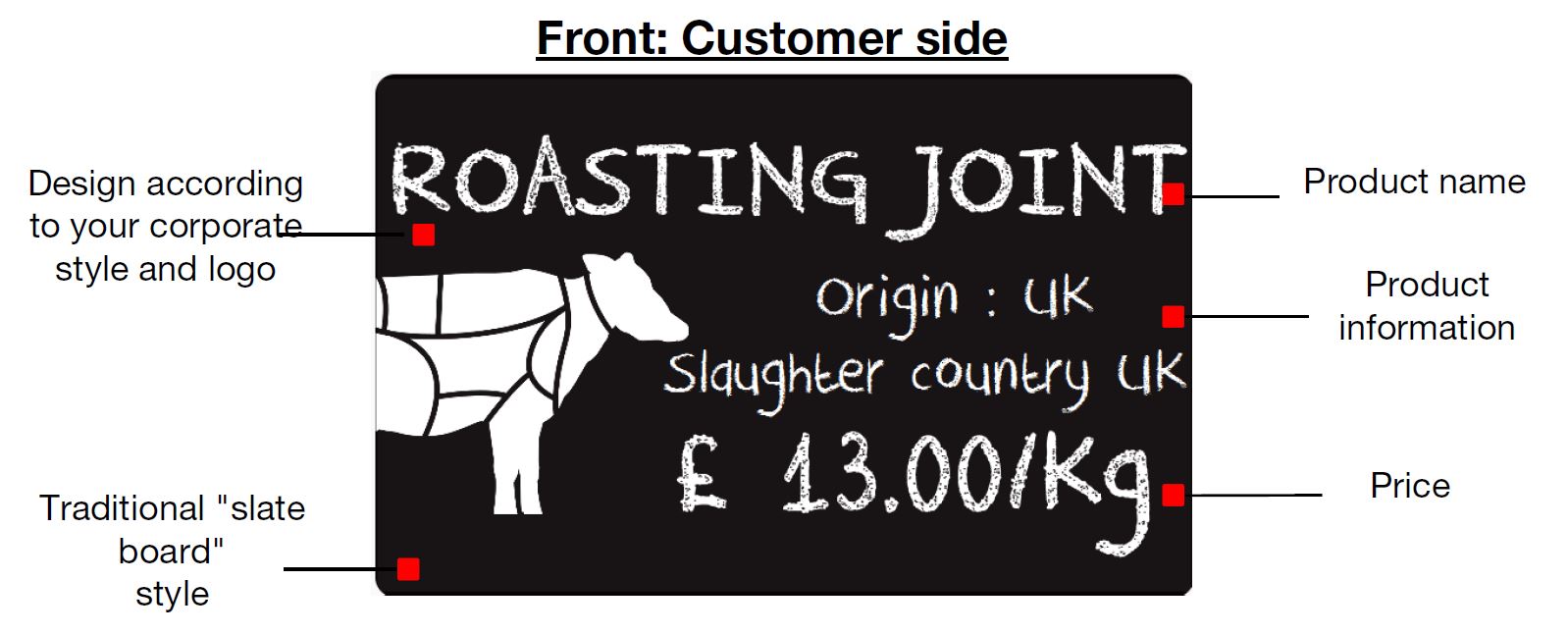 Versatile
Can be used in various formats:
Portrait
Landscape
Folded portrait
Folded landscape
Can attach straight to a shelf edge or they're flexible enough to bend to fit inside a shelf edge holder on a fridge for example
Wide variety of clips, forks and stand alone holders available too
Safe and Hygienic
Our plastic labels and printer ribbons are totally food safe and as they can be cleaned at high temperatures and with sanitisers they are easy to keep hygienically clean.
Comply with Environmental Health requirements
Use the back of the card for recording dates in line with safe food handling recording. For example, the date a cheese is cut, or the date the olives must be consumed by. In the case of selling meat and fish, you can supply all of the origin info required by law.
____________________________________________________________________________________________________________________________________________________________________
Fully Customisable
There is a huge range of coloured cards available, allowing you to create eye-catching designs to include text, images, logos and details of your choice. With so much choice it's entirely possible to colour code your labels by range, brand, etc. There really are endless design possibilities.
Our matt black cards printed with a white ribbon create a lovely chalkboard effect card which is extremely popular with food retail establishments in particular.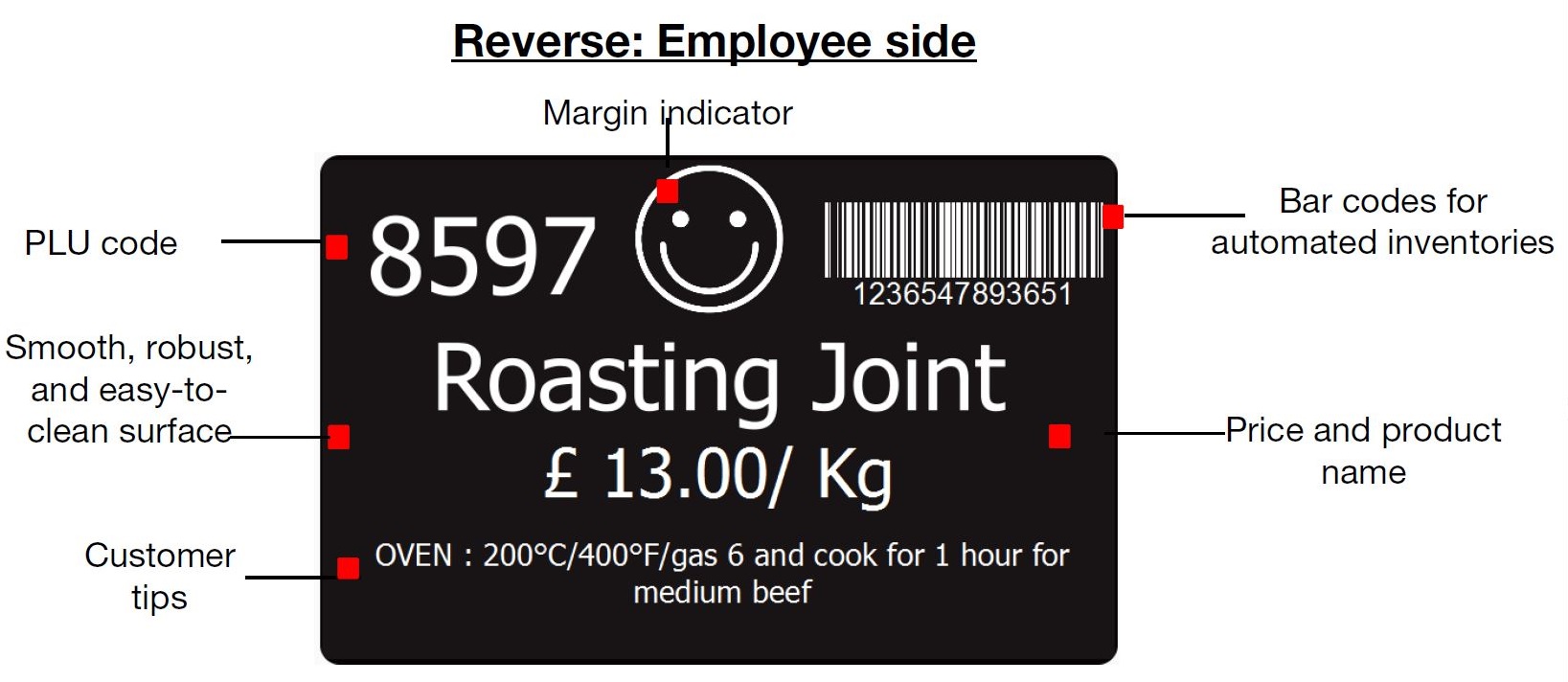 Food Service
Also great for caterers, hotels, event venues, cruise ships etc to use to label their buffet food for display. Clearly see what each item is and importantly what it contains – perfect for identifying specials diets and particularly allergens so you don't have to rely on the customer or your staff to identify the allergens.

Allergen Alerts
By printing instead of handwriting you can get more information on the card - for example you can include all of the important allergen information so the customers and staff (and the EHO!) can see at a glance which products contain any of the known allergens - along with any other information you may wish to list about a particular product.
You can also add a customised QR codes so customers can scan the label and get more information about a specific product via your website.
Advantages over other solutions
Saves you time – after the initial template is set up each card will take just seconds to print as opposed to the several minutes it can take to print and laminate or programme other pricing solutions.
As more information can be displayed on the front and back of the card, customers will save time looking for what they want and staff have the information they need right in front of their eyes too.
Hygienic – the cards can be sanitised without affecting the print or put through a commercial dishwasher.
Cost effective – our tags can hold as much information as an electronic price tag but at a fraction of the cost.
Eye Catching and Fully Customisable – available in a range of widths, card colours, text colours and even full colour print – makes them stand out and unique to your business.
Special offer/promotion add on clips make your special offer items stand out.
Unique – relatively new to the market so not seen in the mass market place.
Click here to see if you should print in store or outsource your printing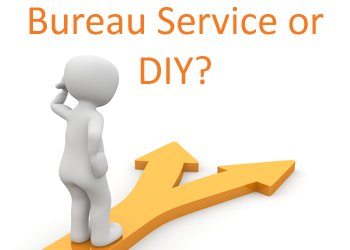 ---