Showing 1 to 4 of 4 (1 Pages)
If you have a rewrite printer, you'll need the special thermo-sensitive rewrite cards to use in it.
Whether you're looking for plain, pre-printed or intelligent cards, including MIFARE®, Proximity and Mag stripe, then we have a full range to suit your needs.
All rewrite cards come in a choice of blue or black 'print' so please specify your preference when placing your order.  Please also note that on all of our standard cards the thermosensitive layer is only on one side, however if you need it on both sides please contact us for a quote as it will be a special order item.
Each rewrite card can be used up to 500 times so they are a great investment and work out at just £0.0024 per use!  By reusing the cards you're also preventing unnecessary waste and stopping old cards and badges from ending up in the bin.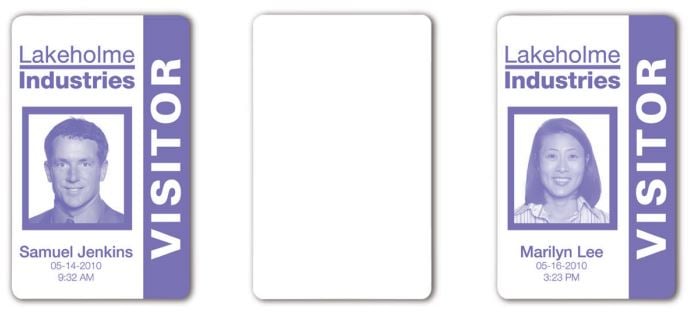 What is rewrite?
Rewrite technology allows you to 'print' on to a plastic card using heat alone.  The cards have a special thermo-sensitive layer that changes colour, to either black or blue depending on which card you choose, when extreme heat is applied by the printer. 
The 'printed' image can just as easily be removed again by running the card back through the printer to leave you with a plain white card ready to be used again.
A specialist rewrite printer is needed for this and we have a full range, starting from under £450.
Looking for full colour rewrite cards?
You can have the best of both worlds by using our design and ID card printing bureau service.
We can design and pre-print the parts of the card that you require in full colour, permanent print, leaving you to just add the personalisation using rewrite as and when the cards are needed. 
This could include company logo, address and contact details or any other information that you want to be easily accessible to the card holders for example emergency evacuation procedures.
It's also worth noting that many of the rewrite printers have dual printing functionality so they will take a normal ID card printer ribbon enabling you to do both permanent and temporary print on the same card, using the same printer.
If you have any questions about the right type of cards or printer for your needs then please call our sales team on 01604 422422 or email us at [email protected].