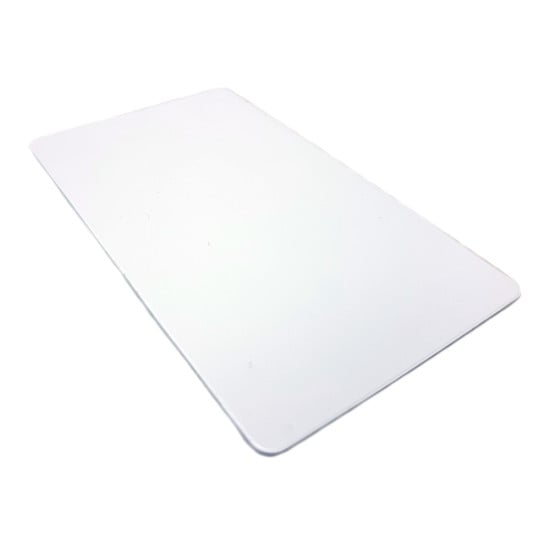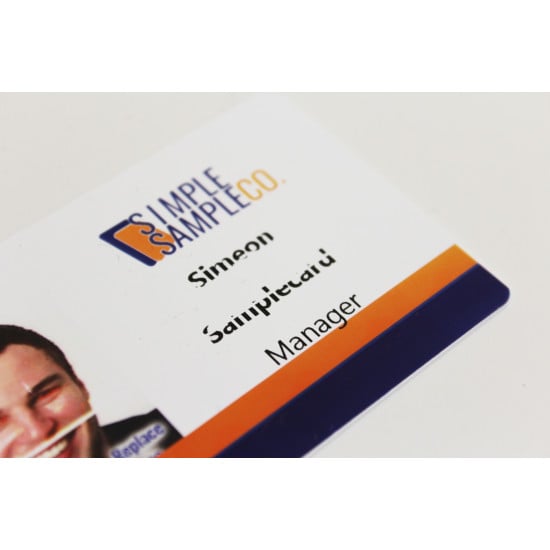 2XL+ Oversized Card Printer - Cleaning Kit
Contents:  5 x cleaning rollers, 5 x cleaning cards, 5 x swabs
Part Number:  57-2000
About the 2XL+ Oversized Card Printer - Cleaning Kit
Adhesive cleaning rollers sit inside the printers and remove dirt and dust from the card's surface before printing.  They need to be replaced periodically.
Disposable cleaning cards and swabs are individually wrapped and pre-soaked in ethanol.  They are designed to simply and effectively remove all print residue, dirt, magnetic oxides and other contaminants from inside the printer.
Double-sided cleaning cards 
Non-abrasive
Safe, easy to use and effective
Save time and money
Protect your equipment
Pre-soaked with 99.7% isopropyl alcohol
Individually wrapped
Use once, then discard
Why clean your 2XL card printer?
All card printers and readers become contaminated with dust, dirt, fingerprint oils, paper dust, magnetic oxide and other environmental contaminants.   If these contaminants are left on the read/write heads they build up and can result in print and processing errors resulting in lost time and money, wasted stock, expensive call out or repair bills and, worst case a broker printer or machine.
Regular cleaning of your print/read/write heads is essential for maintaining your equipment.  How often you should clean a printer is specific to the particular machine but as a guide, we recommend cleaning a printer at least every time a ribbon is replaced and in the case of readers at least every 1000 cards.
Quick, simple and mess-free!
Cleaning cards and swabs are a quick, hassle-free way of ensuring your equipment remains clean.  Each card and swab is pre-soaked in an alcohol solution, so you don't need to worry about bottles of fluids that can spill.  Simply open the individually wrapped card, run it through the printer on a cleaning cycle or pass it through the reader and in a few seconds you will have cleaned the print, read or write head.  The swabs also come individually wrapped and are ideal for cleaning other hards to reach parts of the printer or equipment where debris can build up.  
When you're finished with them, simply safely dispose of the used card and swab, and you're done!  No messy solutions to disassembling equipment are required!
Why Choose ID Card Centre?
At ID Card Centre, we genuinely care about our customers. Whether you're purchasing for the first time or one of our many long-standing clients. When purchasing with us, our guarantees to you are:
•    All in-stock orders when placed before 2:30pm will be shipped the same day.
•    We guarantee 100% satisfaction or your money back.
•    Price match guarantee on all our products.
Still unsure? Contact us today through our live chat or call us on 01604 422 422.
Please note that stock levels cannot be guaranteed, and you will be notified as soon as possible if your order contains any out-of-stock items. If your order is urgent, please call us to check stock levels before placing your order. 
Cleaning Kits
Printer Manufacturer
2XL
Cleaning Kit Type
Kits
   Delivery Promise   

Fast, Reliable, UK Next Working Day Delivery - free on web orders over £150!
All orders for stock items, received prior to 2.30pm, will be dispatched the same day. It may still be possible to dispatch orders after this time so if your order is urgent please call us to check.
Please note other than time-definite deliveries, shipments are generally delivered anytime between the hours of 9am and 6pm. Our couriers cannot schedule a specific delivery time within that window. Up to three delivery attempts will be made, excluding weekends and holidays.
Best Price Guarantee!
We endeavour to always offer the best possible prices to our customers.  Therefore if you've received a cheaper quote elsewhere, for exactly the same product or service, please let us know and if we can't beat it we'll price match it!
Buy with Confidence - 100% satisfaction guaranteed!
Our extensive product experience, honest advice and technical support along with our price match promise, low cost and fast delivery options and hassle free returns means we're sure you'll be more than satisfied with the service from ID Card Centre!
Flexible, secure payment options
We offer four secure payment options for all web orders.  
All Major Credit and Debit Cards including American Express
Bank Transfer
Invoice
PayPal
We offer several shipping services to worldwide locations: 
Standard Delivery
Guaranteed Next Day Delivery (by 6pm)
Guaranteed Pre-10.30am (next morning delivery by 10.30am)
Guaranteed Pre-12pm (next day by 12pm)
International Shipping
Please note that for all shipping services other than Standard Delivery, fees will be calculated at checkout.
If you need same day or weekend delivery we may be able to arrange this so please contact us before placing your order.
Returns
Find out more information about our returns policy.
Showing 1 to 2 of 2 (1 Pages)
Still Same Day Dispatch
Free UK shipping on web orders over £150
Expert Support
Rely on us for expert advice and support
Price Match Promise
Contact us if you have seen a cheaper price
Global Shipping
and tax calculator on checkout